We all have our favorites and just as every book is different, so every reader's experience will be. Each person holds female characters to different standards. As a general rule, she is good at self-defense, is kind and loyal, fair, and an assertive straight-talker.
Humor is important, along with the ability to discern when to rush in and when to play it safe. She may be a bit of a Special Snowflake, but she has to earn her power and fight evil to save herself and the ones she loves.
Regardless of what your attributes are in a strong female character, she leaves her mark, brands you, and spoils many who come after because she set the bar so high.
Here is our list of favorite Girl Power female book characters (my list is strictly book characters, but Sam has thrown a couple others in).
I'll start on the women with swords.
Kate Daniels from the Kate Daniels series by Ilona Andrews and Cat in A Promise of Firee by Amanda Bouchet.
These females pack a punch,  are snarky, and battle-hardened warriors. They kick ass with magic AND fighting skills and fall in love like the epic heroines they are.
Next up is Pyrre from the Chronicle of the Unhewn Throne trilogy and Sybella from the His Fair Assassin series. Both of these females are assassins and more cloak and dagger types. Rough around the edges and more dark, these anti-heroines steal every scene and make you wish you were more like them. (Well, at least I wish I was as cool and deadly as they are.)
Nevada Baylor from the Hidden Legacy series by Ilona Andrews and Mac from the Fever series by Karen Marie Moning are another two of my favorite female characters. While they can still physically defend themselves (Nevada is a sharp-shooter and Mac has her Spear of Destiny after all), a lot of their strength is invisible or with mental gifts and magic. They don't put up with any crap from the males in their lives and are always looking out for the weak and powerless as well as taking down the bad guys.
(I suppose an brief interlude is in order. Even though I love warrior women, it's important to me that they love and have emotions and depth. Otherwise, I wouldn't be able to put them on my list! Someone who simply wields a weapon inhumanly would be nothing more than an automaton and that is no fun.)
I can't compose a list of Girl Power females without mentioning every single one of the Rat Queens.
These chicks are HILARIOUS! From Wikipedia:
"The eponymous "Rat Queens" are a rambunctious party of adventurers in a medieval fantasy setting. They comprise the rockabilly elven mage Hannah, the hipster drawven warrior Violet who shaved her beard before it became cool, the atheist human cleric Dee, who hails from a family of Lovecraftian monster cults, and the hippie halfling thief Betty, whose idea of a hearty meal is a bag of drugs and candy."
Enuff said.
I'm going to give a shout out to Katniss from The Hunger Games (although I was not a fan of Mockingjay – the book; the movies – both parts – were fantastic). Her loyalty and love her for sister and district, her determination, bravery, and self sacrifice makes her one of my favorite heroines.
Last up for me is Melanie from The Girl with all the Gifts. I loved this book and recently saw the movie. Melanie is the greatest 10-year old character ever. If you haven't read the book or seen the movie yet, I highly recommend. It will change everything you think you know about zombies.
It's an undeniable truth that I hold female characters to a higher standard than their male counterparts. It's a terrible practice, I know, but it's not one I can seem to help. A male character can do something completely asinine and somehow I manage to brush it off; but, let a female character do the same and she gets branded as TSTL.
Is this double standard something isolated to me, or is it because authors are intentionally writing their characters this way? Are we all so ingrained with "Male = stronger, smarter, better" that even female writers tend to portray their characters as such?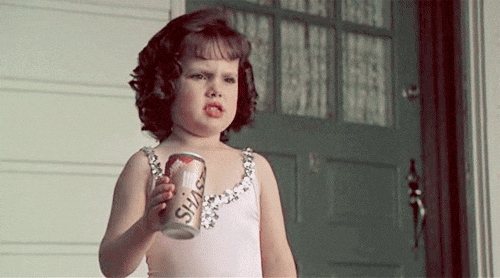 My daughter and I were having a similar conversation the other day about women and their cattiness. She believes women do more to bring other women down than men do. Maybe it's biological. We instinctively view other women as competition so we extort any weaknesses we find. I find that thought really sad… but also a little bit true.
In light of this, I felt this would be a really good exercise for me. So I scourged my "read" list looking for books that I've read featuring strong female characters, my "played" list in search of female game characters that I loved, and my "watched" list to find women who stood out in the crowd for me. Here's a few that I managed to come up with.
Kate Daniels from the Kate Daniels series by Ilona Andrews (and basically any  character ever written by Ilona Andrews) and Mercy Thompson from the Mercy Thompson series by Patricia Briggs. 
I'm am really and truly terrible at serial novels, so terrible in fact that I'm still not fully caught up on either of these series. I know. I suck. I fully intend to remedy this one day, but in the mean time, let me just say I've yet to be disappointed in either of these characters. Kate Daniels, with all her kick ass brashness, made me fall in love with this genre (kind of). Mercy follows at a close second. I think they are both tough, resilient women with a touch of snark and a whole lot of bad-ass. I kinda want to be them when I grow up.
Katsa from Graceling by Kristin Cashore
I originally DNF'd this book because I honestly couldn't buy in to the whole "teen age super spy/assassin" shtick (much like Calaena from Throne of Glass.) However, this book  haunted me.  I'd heard and read so many wonderful things that I returned to it again and again before deciding to go all in. Man, I'm so glad I did. The characters are all so good. Katsa was great (and Po and Bitterblue). She's strong and fierce but not without some vulnerability. I ended up loving not only Katsa but the story as a whole.
Karrin Murphy from The Dresden Files by Jim Butcher
Karrin is loyal, resolute, and unflappable. She stands up for what she believes is right and she doesn't let others sway her stance. She's been there from the beginning and she'll be there to the end. I don't think there's anyone better to have at your back.
Sorcha from Daughter of the Forest by Juliet Marillier
This is one of my favorite books. It broke me. The things that Sorcha endured to save her family. I can tell you, my will is not that strong. I would have never be able to do what she did. This book cemented Juliet Marillier in my mind as an incredible author and Sorcha as a pretty incredible character.
Ciri from The Witcher Series
I don't know about anyone else (meaning I'm pretty sure EVERYONE that has played through The Witcher III), but I am so hoping that The Witcher IV will be centered around Ciri. She goes after what she wants, no if, ands, or buts about it, all while slaying monsters and looking fierce.
Emily Kaldwin from Dishonored 2
She'll stop at nothing to free empire and her father. Emily is cunning, brave, and has more than a little bad-assery going on.
And I'm adding only adding one character from television, mostly because we were just talking about this show and it got me all fangirl giggly.
Veronica from Veronica Mars
Who doesn't love Kristen Bell these days? Seriously? Kristen as Veronica is super smart and snarky. She's not afraid to stand up for the little guy and has no problem putting herself on the line for those she deems as worthy. I totally wish she were my BFF.
There you have it, a few of my favorite female characters. While this is by no means a comprehensive list, it's a good start. Female characters aren't perfect, nor should they have to be.  I am going to try to do better with holding both female and male characters to the same standard if writers will promise to do the same. Deal?
We're always searching for our new favorite so we'd love it if you'd share some of yours!