GAMOPHOBIA- the fear of commitment.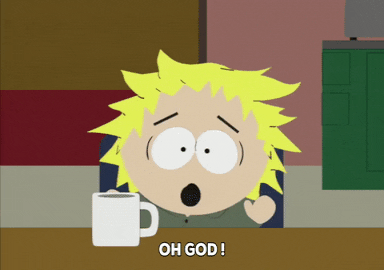 I'm sure I've said this before, and I'm sure I'll say it again: I'm REALLY  bad at series. Any series. Book, television, movie, it doesn't matter. I have this really deep seated anxiety for some reason. I don't know if it's because I'm afraid they'll disappoint me in the end or if I'm just worried that while reading/watching the next installment I'm missing out on something even better. I do know that it seems totally irrational, but I'm such a commitment-phobe when it comes to reading.
This is totally not a new phenomenon for me. No, unfortunately I've been like this since I was a kid. I stayed away from TV shows with a continuing story arc, and I didn't read books that required you to read others in order to understand the storyline (with very few exceptions.) It drove my mom crazy. She always wanted me to read Anne McCaffrey's Dragonriders of Pern , but I just couldn't bring myself to do it. Even as a teenager I knew that I would probably love it.  I mean, what's not to love about dragons and their people who help save the world from an otherworldly menace (that is the basic premise, right?)? 'Til this very day, I have a secret desire to pick up the first book, but at that time the very idea made my soul clench. It broke my mom's heart it did. She just couldn't understand why I was adamantly against starting the series. This commitment phobia is especially hard for me since almost any book produced in the literary world of fantasy and science fiction is almost guaranteed to be part of a series. And science fiction and fantasy books are my jam, people.
I'd like to say that as I've gotten older I've gotten better, but that wouldn't be the whole truth. I still tend to read only the first, and sometimes if it was really good, the second book in a series before moving on. Something that is true, however, is that I've come to realize there are many authors out there who write amazing books (series), books that drag you into the world they've created and make you wish that you never had to leave and by my not reading those books out of some misguided (though totally involuntary) apprehension I actually will be missing out on something spectacular. To that end, I've made a list of a few authors who've made me reconsider my unwillingness to enter into a long term, committed (literary) relationship.
1. ROBIN HOBB
Now, I know that she's been around for some time, but remember me saying I didn't want to get involved with a serialist? Practically EVERYTHING she's written had been in this one particular world, though it is broken up into trilogies for the most part. After much back and forth, I  finally caved and read The Assassin's Apprentice  and friggin LOVED it (my son has now read the entirety of the first series and he also loved it!) After that first successful book, I then read Ship of Magic and surprise, surprise….another amazing book was added to my read list. She creates such a wonderful world and characters, especially the villains. Man, her villains make you want to carve their hearts out with a spoon. If you like character driven stories, you should definitely give her stuff a try. It's SO good! I need to read them all.
I read Daughter of the Forest and was not prepared, not at all. It gave me all of the feels and is now one of my all time favorite books. I immediately read the the second in the series, Son of the Shadows and was not disappointed. Juliette Marillier's work is like reading a fairy tale, only the type of fairy tale where not every princess is rescued by a prince and sometimes wicked stepmothers are well and truly evil. Her stories are a bit like magic, and I kind of love her for that. I need to read all of her works, or at least attempt to read them all.
3. R. Lee Smith
Once upon a time, I was just a young woman who never thought, in a million years, that she would grow to love alien romance (aka erotica.) Actually, let me clarify this, I should say human/non-human erotica. That is until I read this little (haha) book entitled The Last Hour of Gann and it changed my life. After reading this book, human/human interactions seemed so basic. There needed to be more. When you read about two people (just to keep it simple) who come together under such fantastical conditions, who, despite language and physiology, manage to find a way to look beyond and fall in love, well it's hard to top that in the romance category y'all. All of her books feature this type of character diversity and crazy obstacles to overcome. Yes, there's usually some violence and abhorrent behavior, and yes, some of her books could be edited down a couple hundred pages, but anyone who can suck a reader in so fully, who can make a reader fall in love with a lizard man, must be doing something right. I NEED to read everything of her's one day. NEED to, folks.
4. MARTHA WELLS
Last year our MacHalo GoodReads group had a TBR clean-out challenge. It had to be a book that we had added to our "Want to Read" before the start of the summer (or was it calendar year??) Anyway, that's not important. What is important is that I happened to read Martha Well's The Cloud Road and was totally blown away by how good it was. I loved the world she created, with the dragon people and their ways of life (though they aren't actually called dragons). Again, this is another case of intimidation because there are quite a few books/novellas that take place in this world and she has several other series that may be worth taking a look it. Gah!!! There goes my anxiety meter! However, I think it would be totally worth it to read them if they are anything like the first book of her's that I read. She's made my bucket list.
Last year I read Unwind and right then and there I vowed to continue that series. It hasn't happened yet, of course, but that first book still stays in my mind. It had one of the most disturbing and heartbreaking scenes I'd ever read. Ever. The…and then he…then the doctor…and then it all fades to black. Thinking about it now still gives me the chills. If you haven't read it yet and enjoy dystopian novels ( I know I still do!) you should absolutely check it out. And I should absolutely revisit my vow to read the entire series and maybe check out Scythe while I'm at it.
6. HUGH HOWEY
I loved Wool SO much once it was finally released as an omnibus (I was aware of the serials… but again, my serial commitment hangup kept me from reading them). I tried to convince everyone I knew (in real life-this was before my book social media days) to read it. I'm not sure how many actually did end up reading it, but those who didn't then and still haven't now are missing out. I can honestly say it's still one of my favorites. However, since then he has gone on the release a ton of other additions to the story. I was little confused at first and have never been totally sure in what order they should be read, but I do know that judging by my love for his first published novel that his other works deserves my attention as well. It's going on the list.
Honorable Mentions (with specific series):
7. MICHAEL MCCLUNG with his Amra Thetys Series (the first book was really good!)
8. PIPPA DACOSTA with her The 1000 Revolution Series 
9. LINDSAY BUROKER with her Emperor's Edge Series because Sicarius is bae. 
10. M. C. A. Hogarth and her extensive works in the Pelted Universe
Alright, now I think I've said enough…for now. What authors or series will make it on your bucket lists?