(I'm apologizing in advance for the giphy review. I had to find entertainment somewhere.)
Okay, I'll admit it. Not only am I a sucker for a pretty cover, but I also like pretty book titles.  I keep all my pretty shinies tucked away in a safe spot, where no harm may befall them and where I can privately gaze at them, whispering sweet nothings and stroking their smooth, blemish free exteriors. My pretty, pretty shinies….
Ahem.
Back to the subject at hand. Book titles, yes. In this case, it was the title character's name that did it for me.  Jack Nightingale just has a sound to it, ya know? Jack Nightingale, Private Investigator. Now there's the man I'd want working my case. If I opened the yellow pages or google or whatever app people use to choose service professionals and had to pick someone, anyone, who could help me and there was a listing for Jack Nightingale, he'd be my choice, no question.  There's just something about the name that whispers "greatness." And, in the beginning, I was not disappointed. The opening was fantastic. I just knew I was going to love it.
But then something happened.
The magic of those beginning chapters was lost.
It became repetitive and uninspired.
Thanks to my handy dandy kindle app I was able to do a word count. "Cigarette" was mentioned 122 times in the book. "Smoke" was mentioned another 88 times. Now he only mentioned his favorite brand, "Marlboro", a mere 21 times the slacker. Let's see, he also said "Pentangles" 54 times and "Satan/Satanist" another 42 times. Gah! Anyway, the shit just bugged me.
Any of the interesting bits there were were lost in the cloud of smoke that perpetually surrounded Jack. What made him so fucking special? Why in the world would a demon go through so much trouble, kill all of those people, just to get to Jack specifically? And the more I read about Jack, the more I began to dislike him. He's extremely self-centered, he's crass, and he's sexist, and normally, those things aren't always deal breakers for me. Sometimes it's okay to have a main character that possesses an/some undesirable traits. It adds flavor and diversity. I'm totally cool with that. But take this as an example. He has an assistant, Jenny, (that apparently has a thing for him though I can't imagine why) and instead of actually taking the time to read her CV/resume and appreciate her for her accomplishments, he hired her because she has great legs and a nice phone voice. By the end of the book he still hasn't taken any time to get to know her better, and she still has a thing for him. WHY???
This is from the very last pages of the book:
"You've got to be joking." (Jenny)
"Jenny, just do as you're told…"
and then the next page,
"I'll try," said Jenny.
"Good girl," he said.
Like she's a fucking dog. And this is after he's had an entire book for some character growth.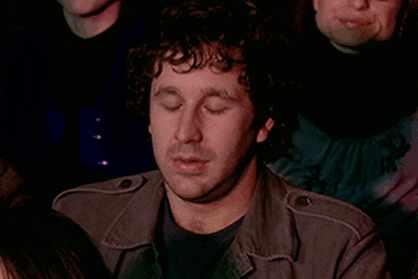 It's not only how he treats other people, he also makes a ton of conjectures based on very little information, one such conjecture being what constitutes a "Satanist." Has he never watched Supernatural? A Crossroad Demon can be summoned by digging a hole in the dead center of a set of crossroads, burying a box containing a picture of the mortal wishing to make the deal, some graveyard dirt, and a bone from a black cat (yeah, I googled that shit.) You don't have to be a Satanist. Seriously, like literally anyone can do it. Trust me on this. But apparently, according to Jack, owning or having anything to do with the occult means you worship The Devil. Bollocks!
Oh, Crowley. Of course we'll snuggle.
So at the end, the author tries to give a half-assed explanation for all of it, but I'm not buying it. Nope. Not buying a  word. I think all the shit that went down was solely for dramatic effect and the end was a feeble attempt to tie it all together.
I'm giving it two stars, and that's only because I liked the beginning so much. There was so much promise in that opening. *sighs*