In my last book review I mentioned my pretty, shiny books that I keep under lock and key. So for this post I thought it'd be fun to share just a few of my favorite book covers. I know, I know, this gets done a lot (and with good reason because there are so many gorgeous covers out there!), but I thought it was a nice and natural segue that needed to be taken advantage of.
Ann Aguire's Razorland Series
I haven't finished this series, but the reason I initially began reading it was because I was drawn to the cover of Enclave. It's still my favorite of the group, but there is something that appeals to me about the series as a whole.
Shirley Jackson's We Have Always Lived in the Castle
I think this cover perfectly represents the creepy weirdness that is this story.
Charlie N. Holmberg's The Paper Magician Trilogy
This is a series that I may never finish because I was so disappointed in Book #2. However, I still love the cover art and love the logical transition from one to the next. I just wished the books lived up to their potential.
Mark Lawrence's The Broken Empire
I have no idea why I love these so. Maybe it's all of the dead bodies with swords like grave markers?
Benedict Patrick's They Mostly Come out at Night
For disclosure, I have not read this book yet, but there is something so alluring about the cover art (and the book title!) that I had to add it.
Cat Winter's The Cure for Dreaming
I have no idea if I'll actually ever read this book, but the reason it is currently residing on my TBR shelf is because I found the cover so compelling.
V. E. Schwab's Shade's of Magic
This is really a no-brainer. Her cover art for this series is fabulous. It's what drew me to the first book, but it was her writing that kept me hooked.
Ruby Dixon's Ice Planet Barbarian
The book that started all the love for these big blue, horned alien brutes. Gotta love it.
Francesca Zappia's Made You Up
This is another case of maybe-I'll-never-read-but-that-cover-art-is-just-gorgeous.
Lyndsay Faye's Jane Steele
This was one of my few 5 star reads last year and, incidentally, also one of my favorite cover designs.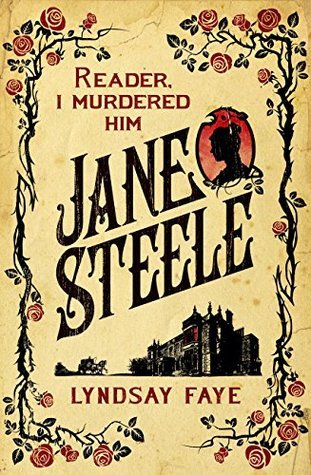 These are just a handful of my favorites from the never ending pool of possibilities. I'd love to see some of yours!